Member's Tee Shirt
CA$20.00
Neck Warmer
CA$15.00
Metal Cog
CA$25.00
Grab one of these metal cogs for your favourite scooter.
Legshield Banner
CA$25.00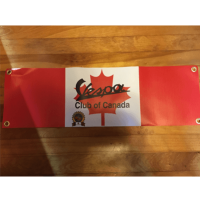 2019 Pin
CA$2.50
2019 marked the first year the Vespa Club of Canada lapel pin.
Toque
CA$15.00
Grab one of these knit toques to cover your helmet hair.
These embroidered beanies are available in three colours,
Grey, Black, Red
2020 Pin
CA$2.50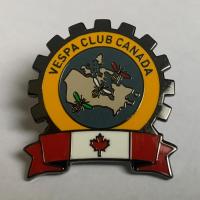 2020 pin with updated club colours
Puffy Jacket
CA$80.00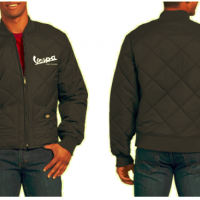 Grab one of these Dickies brand classics
embroidered with the club logo.
Beanie
CA$10.00
Grab one of these slick beanies for those cold mornings and show your club pride.
Camo Puffy Jacket
CA$85.00
Hoodie
CA$80.00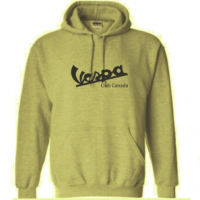 Available in three colours, Grey, Black or Red.
Puffy Vest
CA$65.00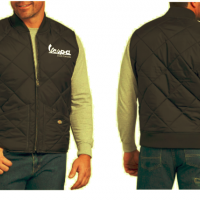 Great for warmth under your favourite riding jacket